Turkish Attack On Kurdistan Creates International Crisis As U.S. Withdraws
U.S. decision to withdraw from Northern Syria draws international alarm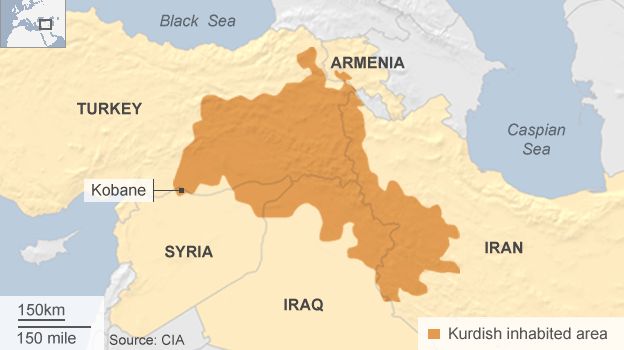 Turkish forces launched an offensive in northeastern Syria after U.S. forces retreated from the region. The attack fomented an international crisis, as German Chancellor Angela Merkel urged Turkish President Erdoğan to withdraw forces. Thousands have fled from the region, creating a potential refugee crisis.
CNN estimates there are some 25-30 million Kurds, globally. The Kurdish people have a distinct culture and live primarily in Kurdistan, a region spanning four countries – Iran, Iraq, Syria and Turkey. The Kurds have been allies to the U.S. and other Western states in the fight against terrorism, notably during the fight against the Islamic State.
While the Kurds have gained some degree of autonomy in Iraq and Iran, the Turkish government has long been at odds with the Kurdish population. Attempts at peace have largely failed between the Turkish and Kurdish leadership, with Turkey's invasion being expected after the U.S. withdrawal.
Footage of a murdered Kurdish leader, Hevrin Khalaf, as well as the executions of Kurdish forces have caused international outrage, according to Reuters. Concern also exists that captured ISIS fighters, held by the Kurds, will escape and that relative stability will be lost – making a perfect situation for the reformation of ISIS.
President Donald Trump sought harsh sanctions on Turkey as a result of the attacks, which were reversed following a 120 ceasefire agreement secured by Vice President Mike Pence. Reuters reported shelling in Syria hours after the ceasefire, suggesting it did not hold.
Want to embed this Action Button? Use the code below:
<iframe style="width: 100%;" src="https://embed.actionbutton.co/widget/widget-iframe.html?widgetId=SPK-QkBHRA==&sponsoredContent=false" width="100%" height="450" frameborder="0" scrolling="no"></iframe>